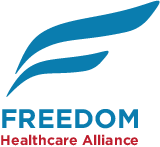 From the Centers for Medicare & Medicaid Services
What is an ACO?
ACOs are groups of doctors, hospitals, and other health care providers, who come together voluntarily to give coordinated high-quality care to their Medicare patients.
The goal of coordinated care is to ensure that patients get the right care at the right time, while avoiding unnecessary duplication of services and preventing medical errors.
When an ACO succeeds both in delivering high-quality care and spending health care dollars more wisely, the ACO will share in the savings it achieves for the Medicare program.
Where can I learn more about ACOs?
CMS offers different learning opportunities for providers and organizations interested in learning more about ACOs. Visit the CMS Innovation Center website and Medicare Shared Savings Program website periodically to learn about the latest opportunities.
Visit the Medicare fee-for-service Frequently Asked Questions for more information on the Medicare Shared Savings Program.